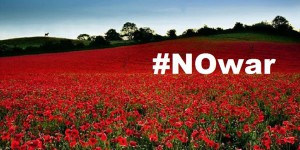 Mapping the War Machine!
When it comes to understanding wars, for some people, a picture of the dead or of the injured or of the traumatized or of those made refugees can be worth ten million words.
An event to mark 100 years since the United States entered World War I, and 50 years since Martin Luther King Jr. made his famous speech against war. A new movement to end all war is growing.
| | | |
| --- | --- | --- |
| Remembering Past Wars . . . and Preventing the Next | War is a Racket by Smedley Butler | People Who Control America ? Mind Blowing Documentary |
| | | |