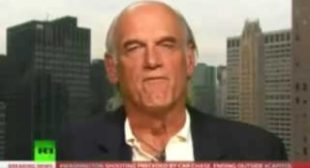 A ROOSEVELT HIGH SCHOOL graduate who enlisted in the Navy in 1969, Ventura earned a spot as an elite SEAL trained in underwater demolition. He shipped out to fight in Vietnam, where he passed the time with cheap beer and easy women.
After he got back stateside, he joined a California motorcycle gang called the Mongols. Armed with discharge papers in 1975, he came back to Minnesota for community college classes and a little football.
Already big and tough, he started hitting the weight room. He was a bodyguard for the Rolling Stones for a while. Then he found regional pro wrestling and changed his name from James George Janos to Jesse Ventura. Ventura got married to his girlfriend, Terry Masters, moved to Oregon, then back to Minnesota while wrestling in different leagues. He added "The Body" to his moniker. His reputation grew.
| | | |
| --- | --- | --- |
|  Lets Look At The Whole 9/11 Conspiracy For A Moment | Ron Paul, North Korea & Abolishing Nuclear Weapons | Jesse Ventura on CNN w/ Piers Morgan Sept. 17th, 2012 |
| | | |