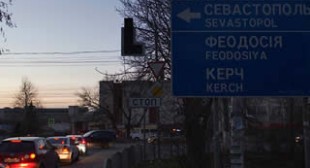 Germany's foreign ministry said that it considers the blackout of Crimea by extremist groups a criminal act.
The blackout in Russia's Crimea peninsula is a criminal act that must be investigated, a German Foreign Ministry spokesman said Monday.
The Crimean blackout began on Sunday, after Ukrainian extremist groups blew up power line pylons on the Ukrainian side of the border.