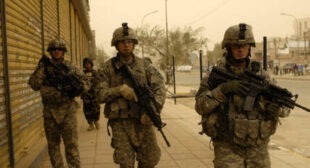 As the US approaches the completion of its withdrawal from Afghanistan, which should be over by September 11, as well as in light of more and more audible demands from Iraq to withdraw troops from its soil, questions are increasingly emerging about the assessment of the almost 20-year military presence and the success of these operations.
The US has squandered trillions of dollars on the wars in Afghanistan and Iraq while failing to achieve any objectives, former US counter-terrorism specialist and CIA military intelligence officer Philip Giraldi wrote in an op-ed for Strategic Culture Foundation.
In an article, Giraldi made the remarks as US soldiers leave Afghanistan after an almost twenty-year war and pressure mounts on the Biden administration to withdraw all troops from Iraq.