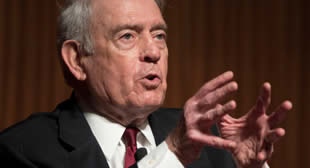 Legendary journalist Dan Rather is asking the two vital questions whose answers have the capability of ending Donald Trump's presidency.
Rather asked four vital questions on his Facebook page:
1. What did Mr. Trump know and when did he know it about Russian efforts to influence the U.S. Presidential election?