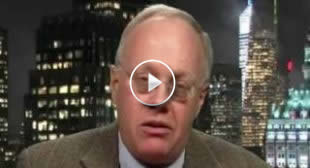 ABBY MARTIN: While many talk about the growth of the Alt-Right movement under Trump, there's a much less discussed and much better organized sector of the far right that has obtained significant power. The Christian Right.DONALD TRUMP: I brought my bible. Okay?
Part of the way the U.S. Empire's elections are rigged is the corporate media's censorship of third-party candidates, despite their nationwide campaign efforts. The Green Party, running Dr. Jill Stein for President—on a platform more progressive than Bernie Sanders—has been totally ignored by the establishment.
Abby Martin sits down with Dr. Stein to look at how her career in medicine helped her diagnose America's "multi-organ failure," and why her ideas pose such a threat to Empire.
---
| | | |
| --- | --- | --- |
| Chris Hedges & Abby Martin – Trump, Fascism & the Christian Right | Abby Martin with Dr. Jill Stein – Symptoms of a Sick Society | Abby Martin on Hillary Clinton's Hunger for Endless Wars – The Ring Of Fire |
| | | |