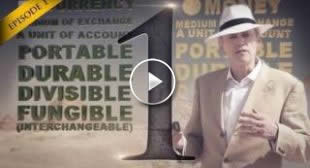 Currency vs. Money is the 1st Episode of Mike Maloney's Hidden Secrets of Money, a series presented by Mike Maloney as he travels the world to uncover the Hidden Secrets of Money.
Episode 1
Money vs Currency – Hidden Secrets Of Money
Episode 2
Seven Stages Of Empire
Episode 3
This Timeline Shows The Death Of The US Dollar As World Reserve
–
Episode 4
The Biggest Scam In The History Of Mankind
Episode 5
Where Does Money Come From?
Episode 6
Top 4 Reasons For Deflation BEFORE Hyperinflation
–
Episode 7
The Money Illusion
Episode 8
From Bitcoin To Hashgraph
Yanis Varoufakis: Is Capitalism Devouring Democracy?