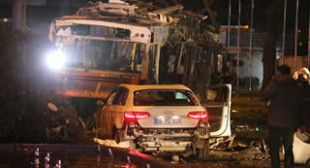 An explosion that hit the center of Ankara on Sunday killed at least 27 people, 75 injured.
An explosion at a bus stop in Ankara caused at least 27 people killed and multiple wounded, according to reports.
Some 27 people were killed and 75 injured in an explosion that struck the Turkish capital on Sunday evening, the office of the mayor of Ankara confirmed.